SAN DIEGO SNORKEL ADVENTURE
Adventure tour to the world famous La Jolla Cove Underwater Park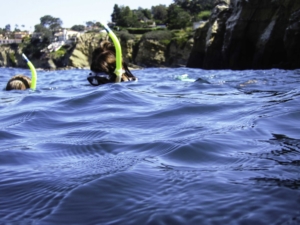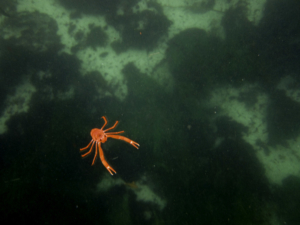 Your 2 hour adventure tour to the world famous La Jolla Cove Underwater Park begins at 1:00 pm at La Jolla Cove.  After a brief orientation you get into your wet suit (provided) and grab you mask, fins, and snorkel (provided) and begin your Adventure to the Sea Lion rookery and sea cave. Snorkeling with your guide to the sea caves of La Jolla Cove will be something you can't imagine and a lifetime memory.
Protected since 1929, the La Jolla Cove Ecological Reserve is teeming with the most beautiful temperate water fish on the West coast. Sea lions and harbor seals have established a rookery inside the reserve. A close-up encounter with these beautiful sea mammals is certain on every snorkel adventure.
WHAT IS INCLUDED
IN YOUR SNORKELING TOUR
Guided snorkeling and scuba diving tours run every day. If you would like a private guide, please, call our office at 619-260-1880. $85.00 includes: Your guide, wet suit, fins, mask and snorkel.  If your children are over 13 years old and weight at least 100 lbs they can still share in the fun. Thirteen year old Children that weigh less than 100 lbs. must bring their own full body wet suit.
Please don't attempt to pet or touch the sea lions when they swim up to you.
Don't forget to bring your disposable underwater camera or a GoPro.
SEA CAVES
LA JOLLA COVE
Snorkeling is rated top 10 things to do in La Jolla. Join this tour of the cove and caves for an amazing adventure!
SNORKEL GEAR INCLUDED
CLOSE ENCOUNTER WITH WILDLIFE
This fun-filled activity gets you in the swim with the near-shore sealife at the La Jolla Cove Ecological Reserve.
La Jolla Cove
Snorkeling in the cave
AMAZING EXPERIENCE
up-close to native wildlife
FAMILY FUN
beginners, adults, and children.
Equipment Included
necessary gear is provided